Peter Sibley Named CEO of the Year
July 12 2023
EdGate is pleased to announce that CEO Peter Sibley has been named Small Business CEO of the Year by the San Diego Business Journal. The award was conferred at The Journals signature dinner event, held on June 27, 2023. Along with Peter were finalists from across a spectrum of business categories representing the diversity of the San Diego business scene.
Part of San Diego's Business Community for 33 years
San Diego has a talented, highly educated workforce along with a dynamic mix of high-tech industry and recreational assets. With a strong Defense industry presence, San Diego has developed into a world-class leader in cybersecurity training and job creation. A part of the San Diego business community for the past 33 years, Peter has been steeped in the education and technology scene and is well known and admired by everyone he connects with.
CEO since 1990
Peter has been CEO of EDmin for 33 years, of EdGate for the past 19, and of Journeys Map for 9. In 2022 the companies underwent a restructuring, bringing all entities under the EdGate brand. EdGate's mission is to 'power education' with world class services and technology. With the most comprehensive and well-maintained database of academic and CTE standards, EdGate is widely considered the 'Gold Standard' in Learning Standards.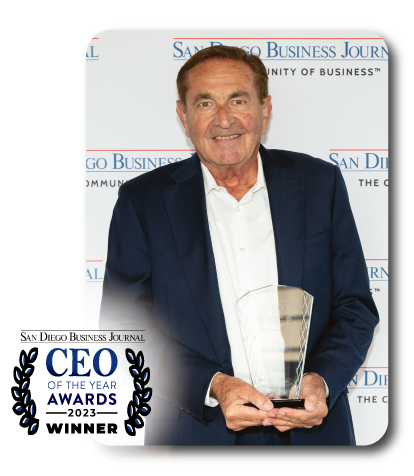 Universally Admired
Universally admired for his patient, thoughtful approach to business, Peter is not only admired within EdGate, but also serves on several regional non-profit boards and advisory councils. He serves on the University of San Diego School Leadership and Education Advisory Board, the National Initiative for Cyber Education (NICE) Career Pathways Taskforce and is a former member of the West Texas University Department of Information Systems Advisory Board. Peter also held the position of Dean of the School of Computer Science & Engineering at National University based in San Diego, California. Presently, Peter serves as a board member of the San Diego Cyber Center of Excellence (CCOE), a nonprofit that mobilizes businesses, academia and government to grow the regional cyber economy and create a more secure digital community for all.